Two of Russia's top supermarket chains have announced multi-million dollar deals to buy out competitors this week as they vie to boost their footprints in Russia's lucrative grocery industry.
Magnit — the single largest supermarket brand in Russia — inked a 92-billion ruble ($1.25 billion) deal Tuesday to buy out the discount Dixy retail chain, while Lenta signed Wednesday to buy out the Billa chain of stores for 215 million euros ($263 million).
The deals are the biggest changes in Russia's grocery market for years and signal the start of what analysts and company insiders say could be a new wave of consolidation and competition for market share among the top players.
"When we compare the Russian market with that of western Europe, the Russian market is far more fragmented," Lenta CFO Rud Pedersen told The Moscow Times.
Russia's five largest grocery chains control less than a third of the entire market — half the comparable market share in many western European countries.
"There will be consolidation," Pedersen said.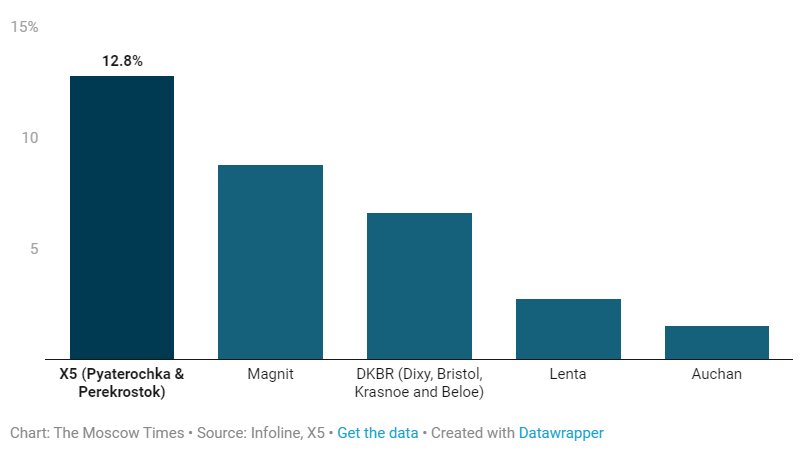 Sources from Internet, contact us for more information: admin@countreefood.net