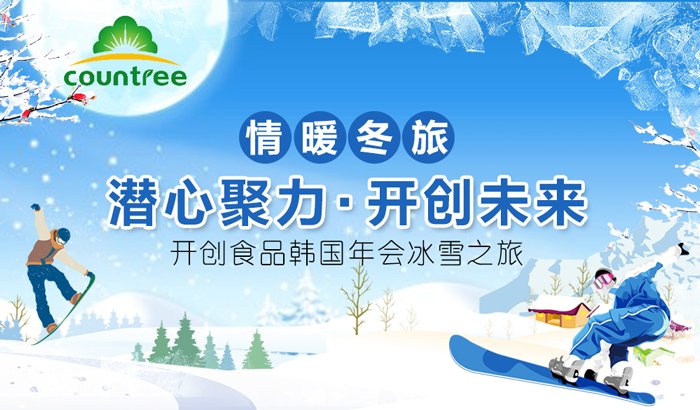 为了丰富员工文化生活,加强团队凝聚力,公司于2020年伊始特别组织本部全体员工和子公司负责人开启韩国年会之旅,1月2日,开创伙伴们满怀激情开始了旅游征程。
In order to enrich the cultural life of employees and strengthen the cohesion of our team, our company specially organized all employees of the headquarters and the heads of subsidiaries at the beginning of 2020 to start the trip to the Korean annual meeting. On January 2, we began the journey with passion.
公司为了"倡导健康生活"的经营理念,带领大家来到昌龙平度假村滑雪场,2018年平昌冬季奥运会举行地,穿上滑雪服,踏上滑雪板,在茫茫的雪原上尽情地飞翔。一边滑雪,一遍欣赏雪山的迤逦景致。
We led everyone to the YongPyong Ski Resort, where the Winter Olympics was to advocate our business philosophy---"Passion for healthy life". Put on the ski clothes, stepped on snowboards, and flew over the vast snowfields. While skiing, enjoy the views of the snowy mountains.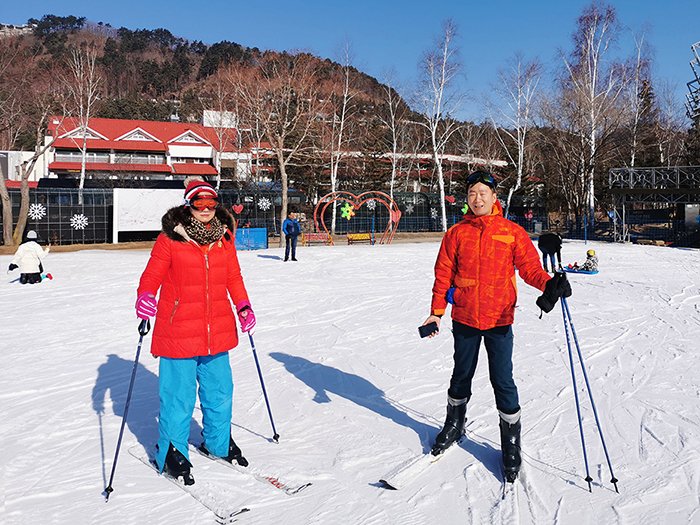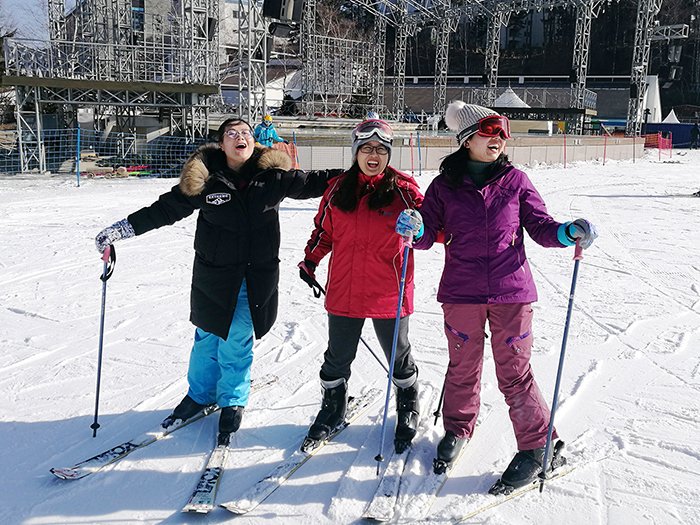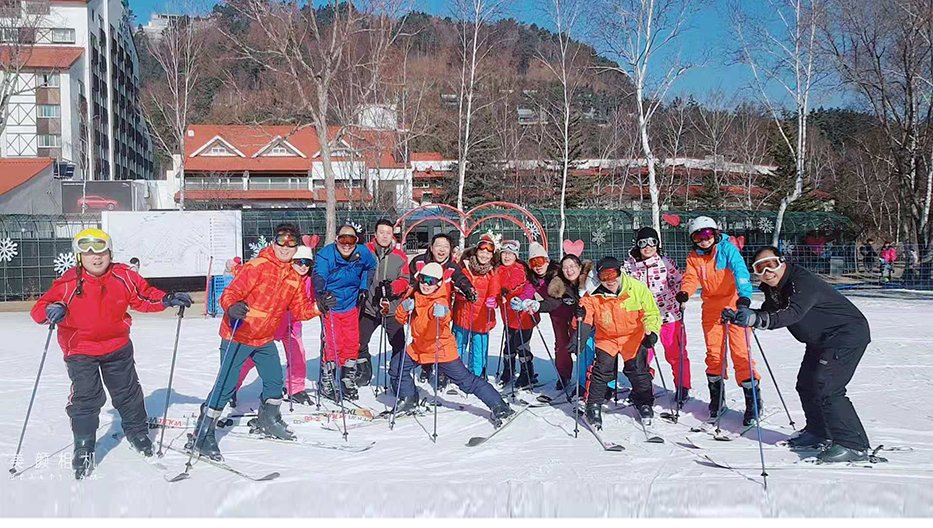 比比谁更酷
Who is the coolest one?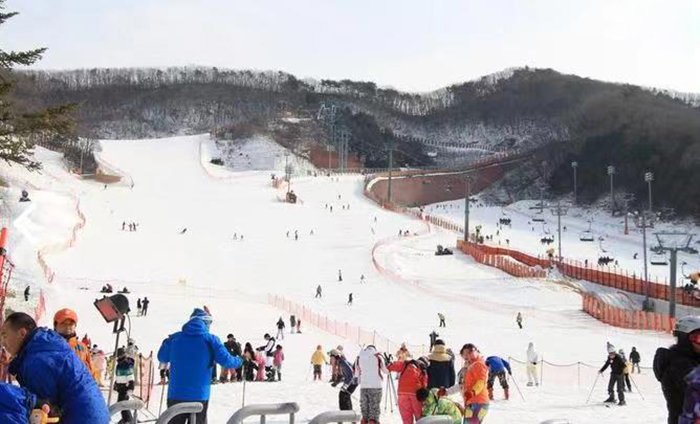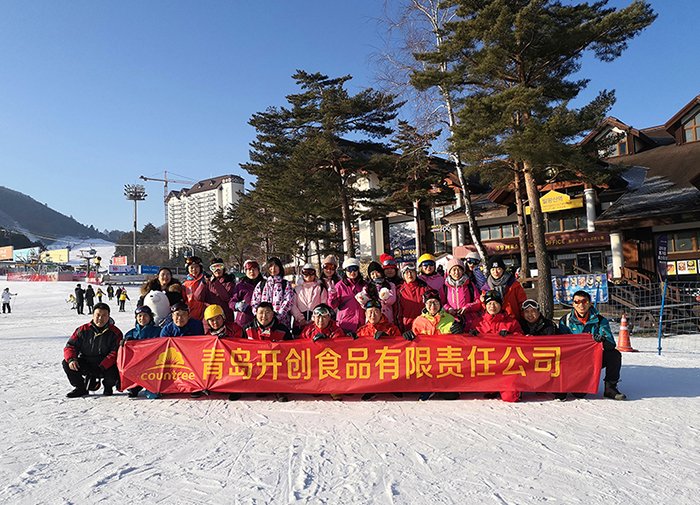 开创家人们在雪山打卡留念 Pictures of Countree family in the snowy mountain
1月3日晚上18:00,青岛开创食品有限责任公司2020年年会在首尔拉开序幕。
At 18:00 on the evening of January 3, the 2020 annual meeting of Qingdao Countree Food kicked off in Seoul.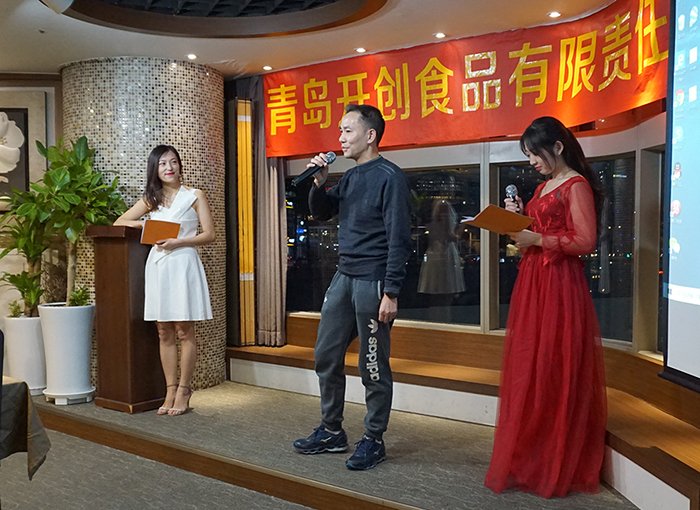 罗运红董事为年会致辞
Director Luo Yunhong addressed the annual meeting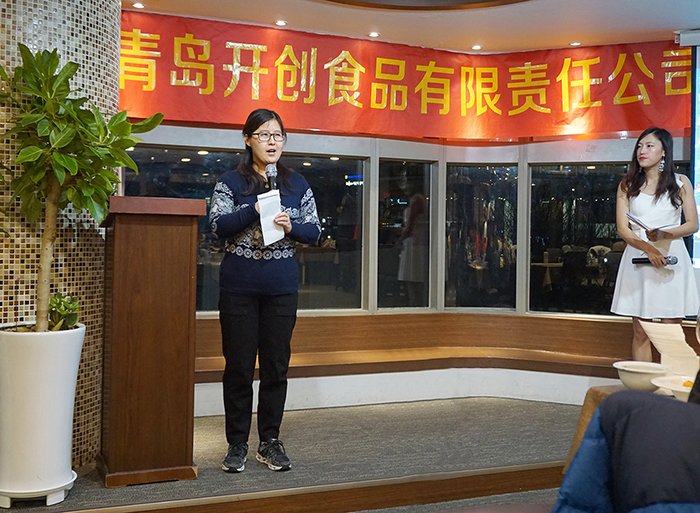 表彰优秀员工
Commendation of excellent staff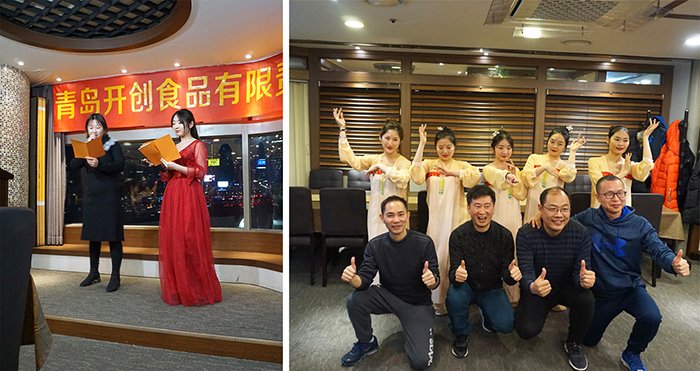 多才多艺的开创姑娘们
Versatile Countree girls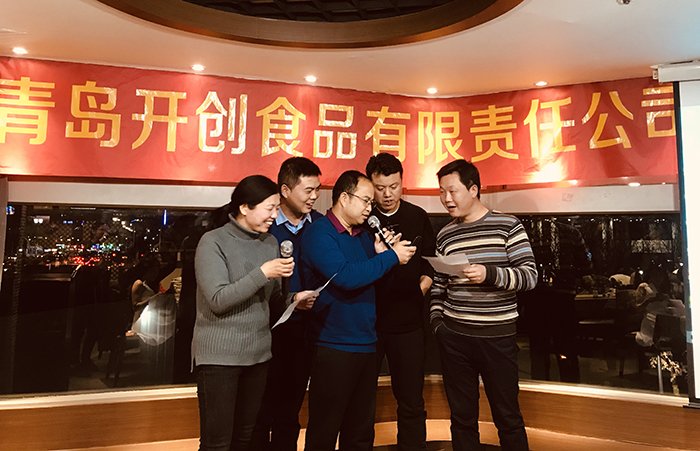 我们是相亲相爱的一家人
We are loving family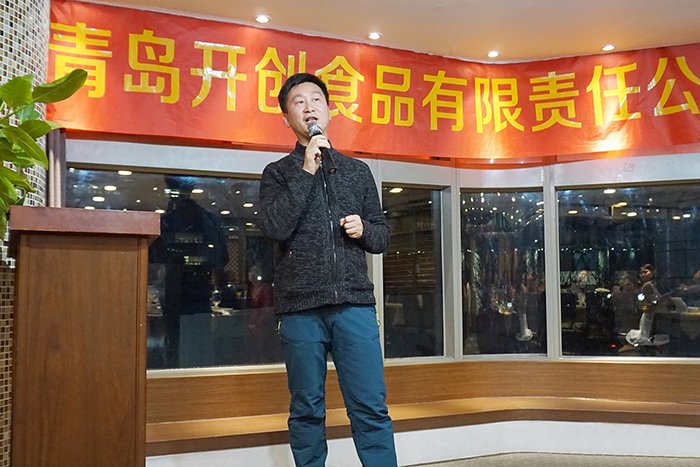 公司董事长商会明先生为大家做新年致辞
Chairman of Countree Mr. Huiming Shang made a New Year speech for everyone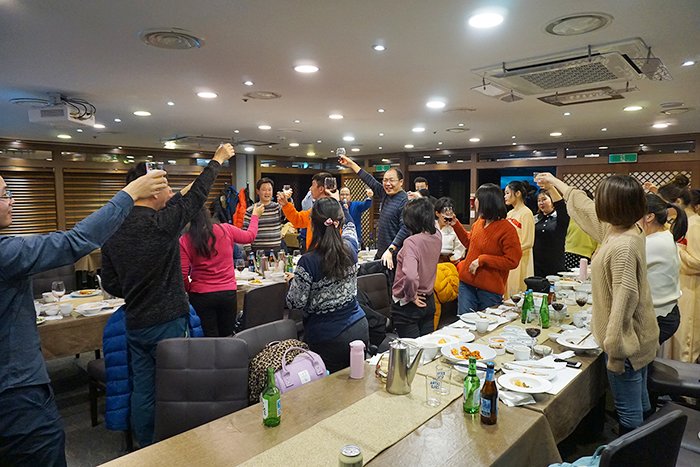 最后大家共同举杯,祝愿开创明天更加美好!
Finally, toast together and wish to create a better tomorrow!
在运动与晚宴之外,我们游览了【景福宫】、【青瓦台】、【梨花女子大学】等著名景点,在滑雪运动强身健体的同时增进了同事之间的感情与交流。
In addition to sports and dinners, we visited Gyeongbokgung Palace, Blue House, Ewha Womans University and other famous scenic spots, which enhanced the feelings and exchanges between colleagues while skiing.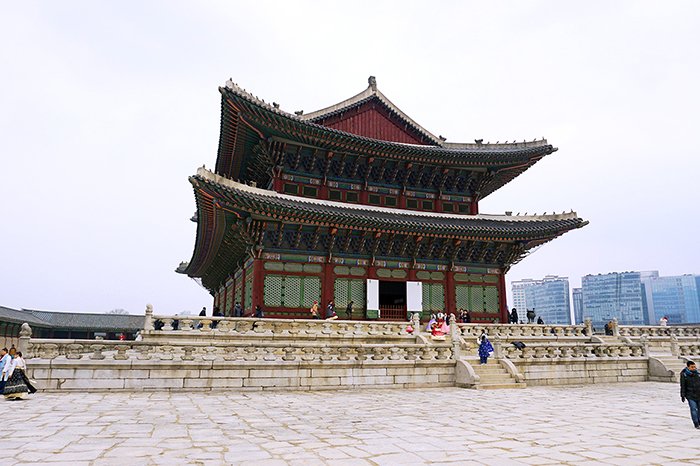 勤政殿
Qinzheng Palace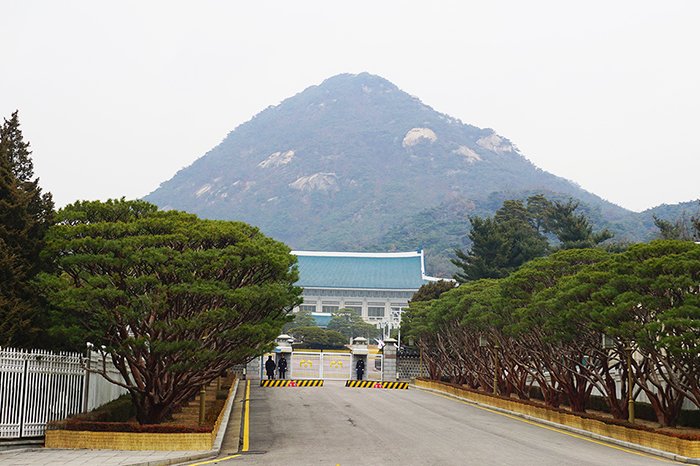 青瓦台
Blue House
通过这次韩国年会之旅,不仅体现了公司对员工的关怀,也增进了员工对公司的感情,同事与同事间的沟通交流,滑雪运动强身健体,携手开创健康美好的明天!
Through the Korean annual meeting, It not only embodies the company's care for employees, but also enhances feelings of the employees about our company.
The communication between colleagues strengthen emotional and the skiing exercise build our body, in such an atmosphere, we'll create a healthy and beautiful future together!